Last night our team held a Dining to Donate event at Culver's. Our team members took orders out to people and bused tables. Our team is grateful to Culver's for letting us hold our fundraiser at their restaurant. We had a great time and we will be back there in a couple of months. When we make it back, don't forget to stop by and grab a bite to eat!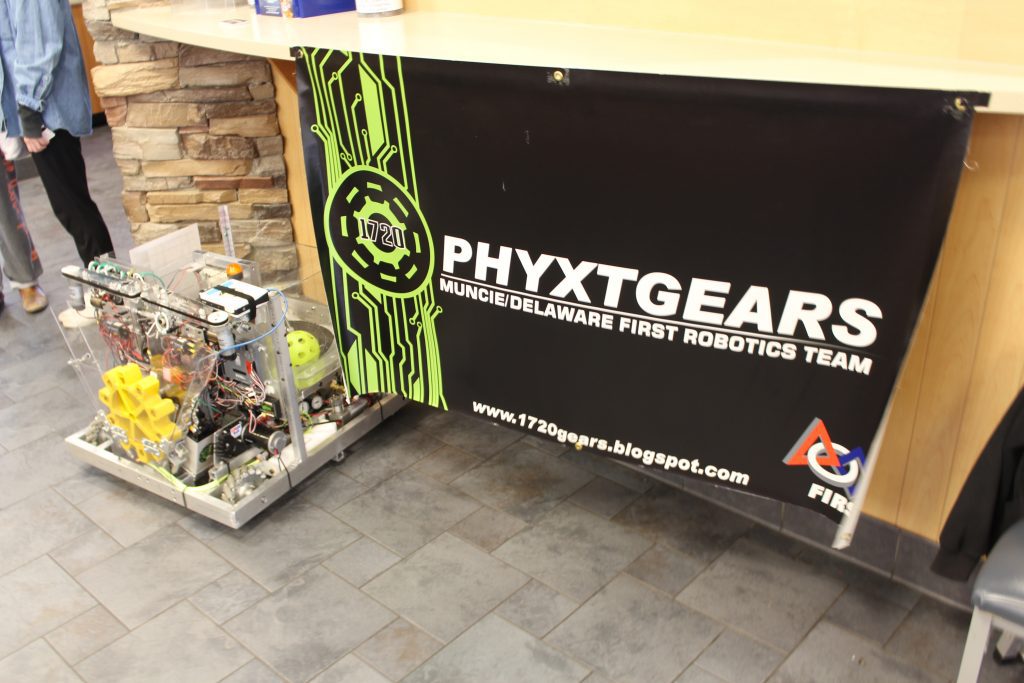 Currently in the shop, we are tweaking and testing the robot constantly, with only a week and a half before our first competition. We will be competing at Penn High School in Mishawaka, Indiana, March 11-12, 2017, our second event will be at Perry Meridian High School, Indianapolis, March 24-25, 2017. If you are in the area for either, stop by and check it out!
In the wood shop, Kaylee is finding a better design for the gear hook, a field piece that is on the airship to help get the gear to the pilot. She is designing the new piece so that it will be more durable than it currently is. Kaylee is also building it so that we can practice more accurately. In the design, they will thrust the hook into the spring that holds it so that it will stay put.