Testimonials
We all make choices in the organizations that we choose to support. That support may be financial, may be time, or it may be some other type valuable support that helps to further the goals of the organization. The FIRST Robotics program as expressed in the activities of Team 1720, The PhyXTGears, is deserving of support, and we do. Littler Diecast Corporation has been a supporting organization for several years. It has been very rewarding for us to participate in the growth of the team; to watch the students develop skills and the confidence that accompanies it. These student team members are engaging in activities that are preparing them to be contributing members of our community. That is worth every minute of time given and every dollar spent in support of Team 1720. Go Gears!!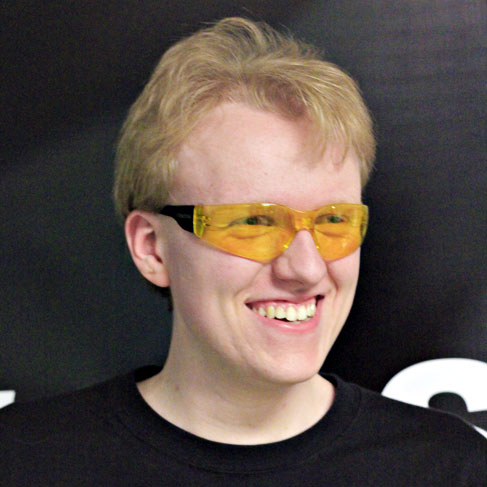 Team 1720 has impacted me in a way I never could have expected it would, that first day my Mom drove me down the road to where the team holds its meetings. I didn't know anybody or anything about the program. After that first meeting, I knew I had to go back. I've always been interested in building things and inventing new things but before FIRST robotics, I never had any experience in how to actually use the tools and the technology. Because of FIRST and my team, I now have the knowledge and am inspired to find a way to use it in my life. I've decided I want to pursue engineering in college and I'm sure I'll never forget how my robotics team started me on this path.
This is our first year—and this weekend was an incredible experience for all four of my kids(and only two are old enough to be on the team)—all because our mentor team is so great with the kids. The whole awards ceremony I wanted to grab a mic and give a testimony about what this group of adults has done for my family alone with their investment in my kids. But I stuffed my narcissism down and let them go on with the rewards that stressed the big picture of what the program is doing for and in the world, while the most powerful work that I have seen being done is in the individual lives and hearts of each of these kids. There just isn't a way to say adequately with words the amount of "You have made a seismic difference HERE, in this small person's life, that has immeasurably shifted his/her entire future for the better" that is being accomplished by these men and women through their investment of themselves into the lives of these kids. To the parents who couldn't be there this weekend—you have amazing kids! So many surprising and unique personalities. I am a huge fan of each of these kids. From what I saw, and I had little to do with the competition so I had nothing to do but see, they were really well behaved and courteous the whole weekend. I was proud to be a parent of this team. One of our kids helped a different team find their special needs teammate who was missing—she found her and helped her calm down while contacting the other team with her location. I watched several times when one of our teammates reached out to include a student who was sitting alone in whatever they were doing. (And it involved different students each time, on both ends!) A couple of kids who were a bit hesitant about the team spirit side tentatively and hesitantly joined in—with encouragement from teammates—and by the end were enthusiastically jumping in. I watched this incredibly skilled and experienced team of mentors stand back and let a group of teenage boys struggle to figure out how to fix problems that came up—and you could practically see the kids' brains making new connections. The kids cleaned up the trash in our bleachers, helped make space for each other so they could all fit in a pretty limited area in the stands, stuck through some of the less engaging but necessary parts of the program with heroic patience and little complaining. As entertaining as the robots were, even better was seeing the kids grow—watching one of my kid's challenge his comfort zone and reach out to a teammate, or my other kid challenge her self doubt when interviewed by a judge and watch her confidence and self worth grow when she did better than she thought possible, and watching all of your kids be patient with my two younger boys (now 1720 groupies) and have mercy on me and entertain them with a heroic amount of patience. I was a sports kid. That route offers life lessons for kids that are powerful—teamwork, hard work, goal-setting, frustration tolerance, etc. This experience made the life-skills package offered by sports the equivalent of two dimensional rendering of a three dimensional reality—like taking a picture with your cell phone of the night sky. It might be a great picture, but....this is so much more.