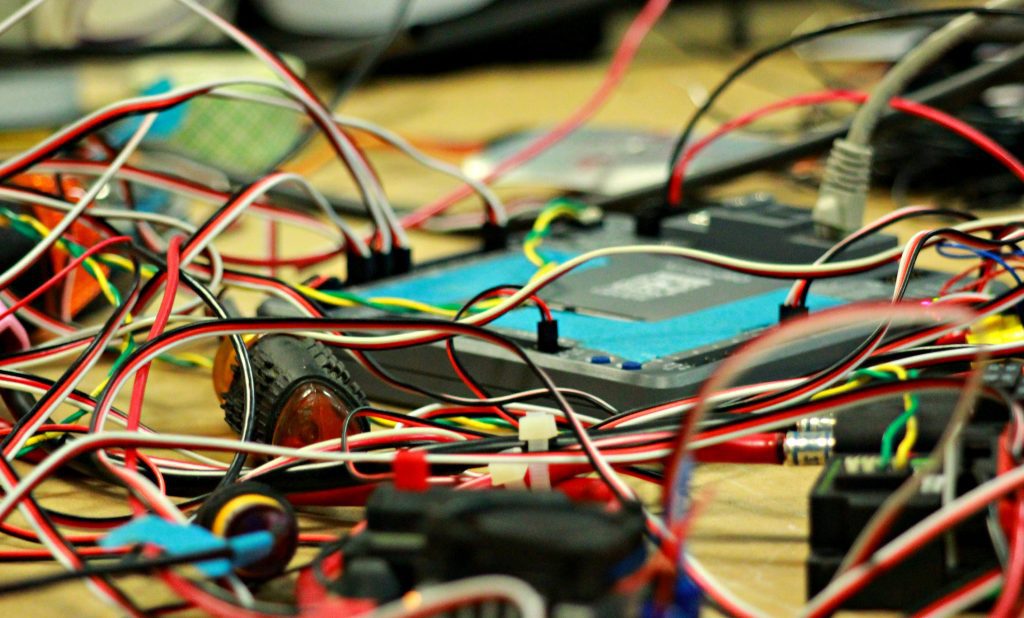 One day left! The build season has flown by in the blink of an eye. Looking back, we have had a great time and are excited for the competition season ahead. The robot is almost finished, and we will have a blast tomorrow for bag and tag day. Our field is almost finished as well, and we can't wait to use it.
We have been working hard here in the shop today, testing, tweaking, etc., and here is what some of our students have been doing. Moriah mounted some servos, which are motors with limits on how far they can turn, and welded a bit. John tested the robot to find out where it needs to be when it shoots, and mounted a camera on the robot. Garrett worked on tuning the PID, working with the limit switches, and testing the robot's code.
Be sure to keep up with all that will be going on tomorrow by checking our Facebook, Instagram, and twitter accounts for updates! We will be here tomorrow till midnight, so make sure you keep tabs on what's going on.  Our team going to our first competition on March 11-12, at Penn High School in Mishawaka, IN, so if you are in the area, be sure to check it out!