How did we do in our first competition at St. Joseph High School in Mishawaka last weekend, March 11 and 12? We had twelve matches all together, with our alliances winning eight of them. Our robot performed really well, and we even won the Excellence in Engineering award. At the end of qualification matches, we ranked fourth. We then moved up to the coveted position of the third seed alliance captain when the second placed team joined aliance with the first placed team. You can review all the results from the event here.
One of the amazing things about our team is our ability to fix our robot when malfunctions occur. When our climbing mechanism broke at the competition, Moriah and Anna fixed it by making rope peelers so that the rope could get separated from the velcro. They took two pieces of metal, then bent them and put them at the top of the velcro conveyor belts, making it impossible for the rope to stay connected to them instead of winding around the spider. Now we should be able to climb the rope without damaging anything next week at competition!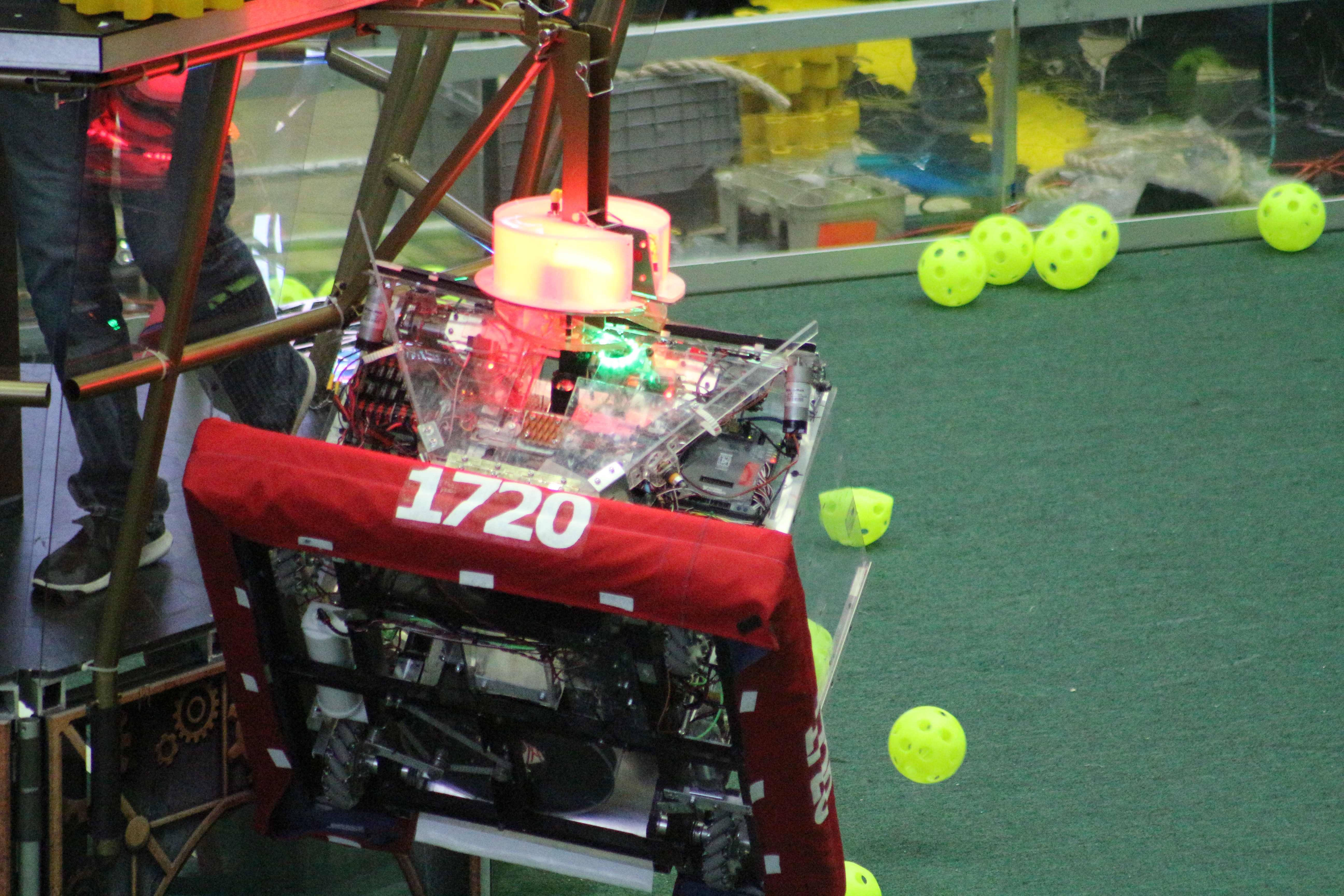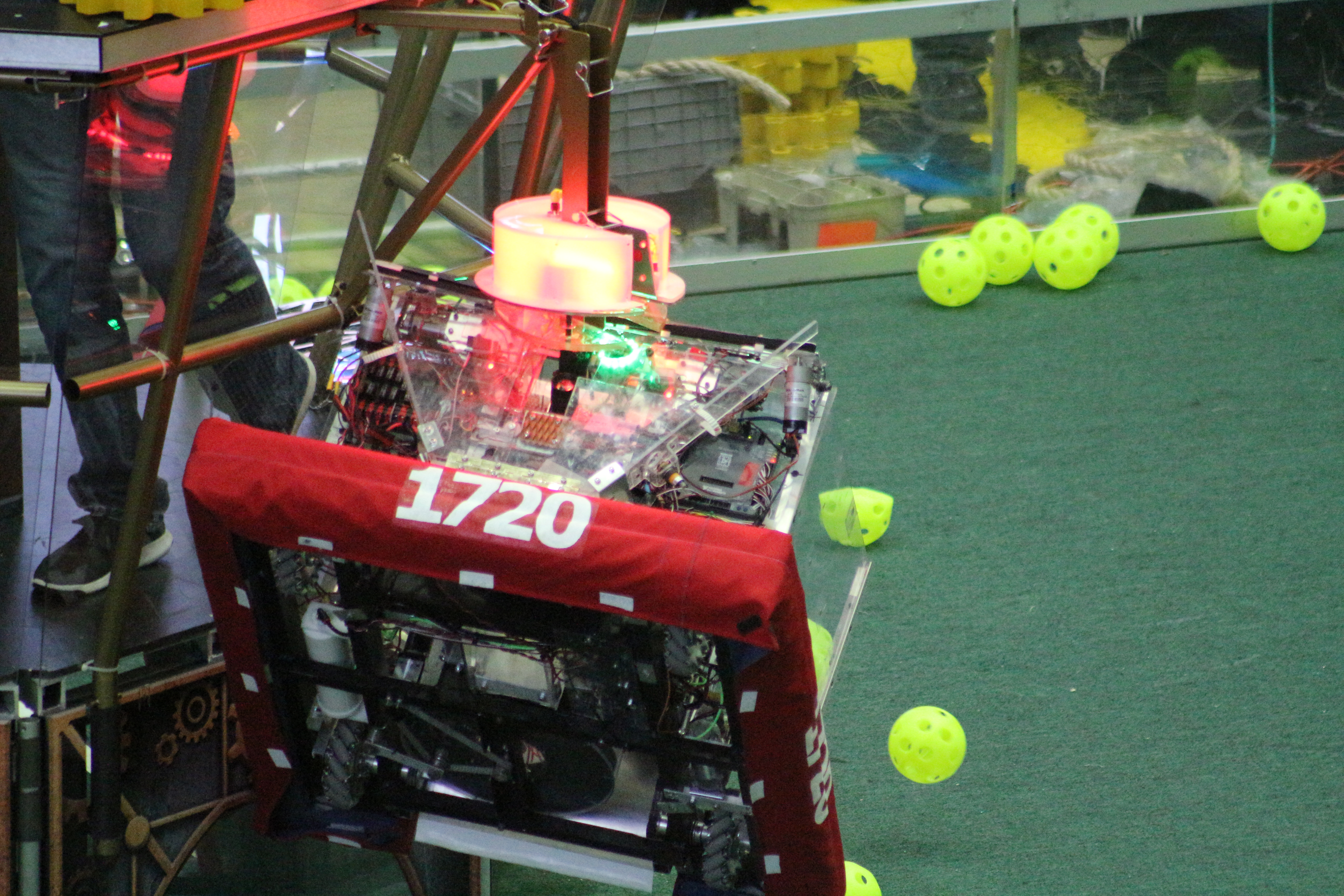 Our team is busy getting things ready for our next district competition coming up coming up next weekend, March 24 and 25, at Perry Meridian High School in Indianapolis. We have been busy working with our practice robot to learn how to make our robot function better and improve our driving skills. On Tuesday, our friends from teams 447 and 3947 will join us on our practice field to scrimmage before the competition. We are very glad to have the opportunity to host them for this event. Full details about about the next competition at Perry Meridian High School can be found here. We hope to see you there!