Bam! We're in! Our entire team is finally moved into our new space in the Madjax Makers Force. Our team is plugged into the new space, with the sub teams gearing up for the challenges ahead. We have almost everything organized and in place for the upcoming season. The new season will be commenced at an event held by all FIRST teams, Kick-off.
Recently our team lent our New Year's Eve Ball to the Muncie Civic Theater for their New Year's Eve party. The event went smoothly, and the New Year's Eve Ball was a big hit, lighting up the stage with New Year's greetings. Our team hopes to work with the Muncie Civic Theater in the future. Our New Year's Eve Ball was also in the Star Press. The Star Press thought that the New Year's Eve Ball was a wonderful idea and wrote an article on it. The article can be found Here.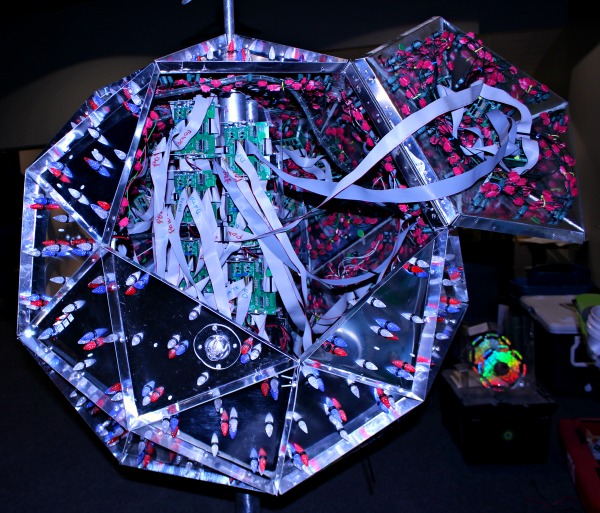 Just around the corner we have kick-off. Kick-off is the event that starts the season with a broadcast from NASA that explains the long awaited game and gives the manual's encryption code. Our team splits into groups and processes the manual. After the manual is processed, one person from each of the groups reading the manual gives a presentation on their section of the manual. This year our team is meeting at the Innovation Connector for Kick-off. Our team, the Muncie Delaware Robotics Team, would like to thank the Innovation Connector for letting us use the space as well as giving us a donation for pizza for the Kick-off.