This summer our team had a blast sharing about robotics at three libraries , Camp Invention and the Meridian Fam Fest! This was a great summer to hone our presentation skills, spread the word about robotics and meet many new people! Our team developed a 45 min. program and learned how to be flexible. 🙂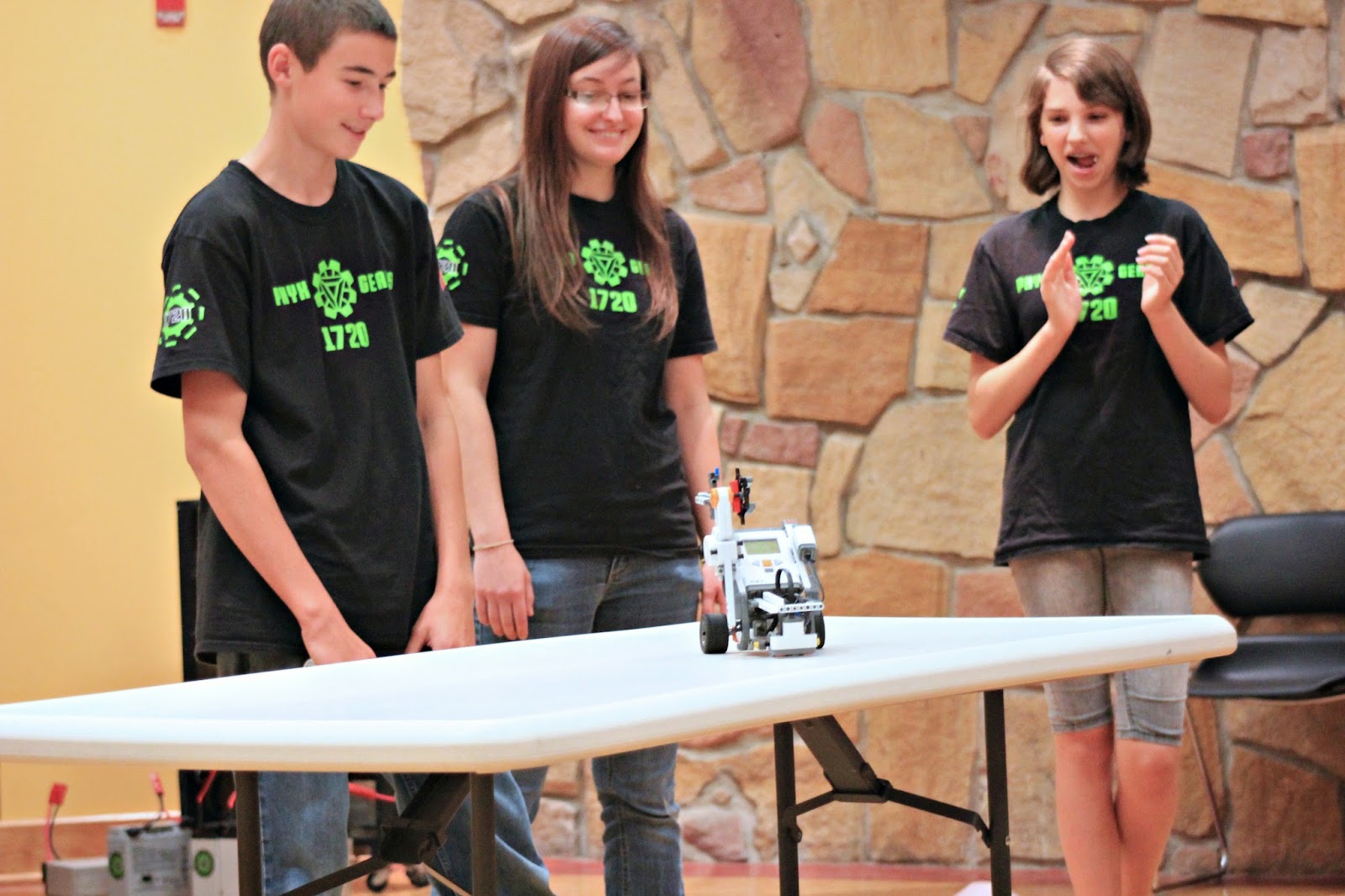 Part of our program showed various sensors using our LEGO NXT robot. That was a huge hit as John programmed it to shoot a rubber band at him at the end.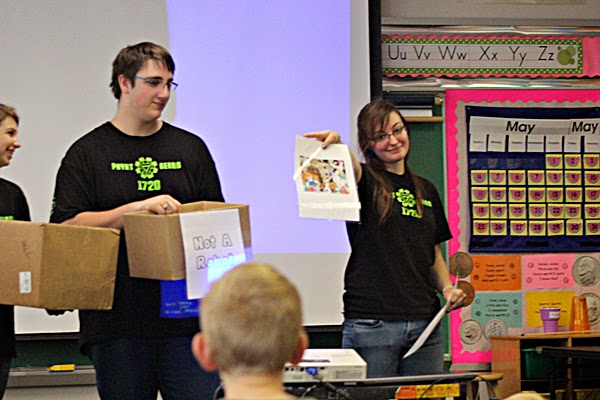 We also played a little game of "robot not a robot." We printed off various things and the children had to categorize them as a robot or not a robot. This was harder than you think! We had several good discussions on if something would qualify as a robot or not.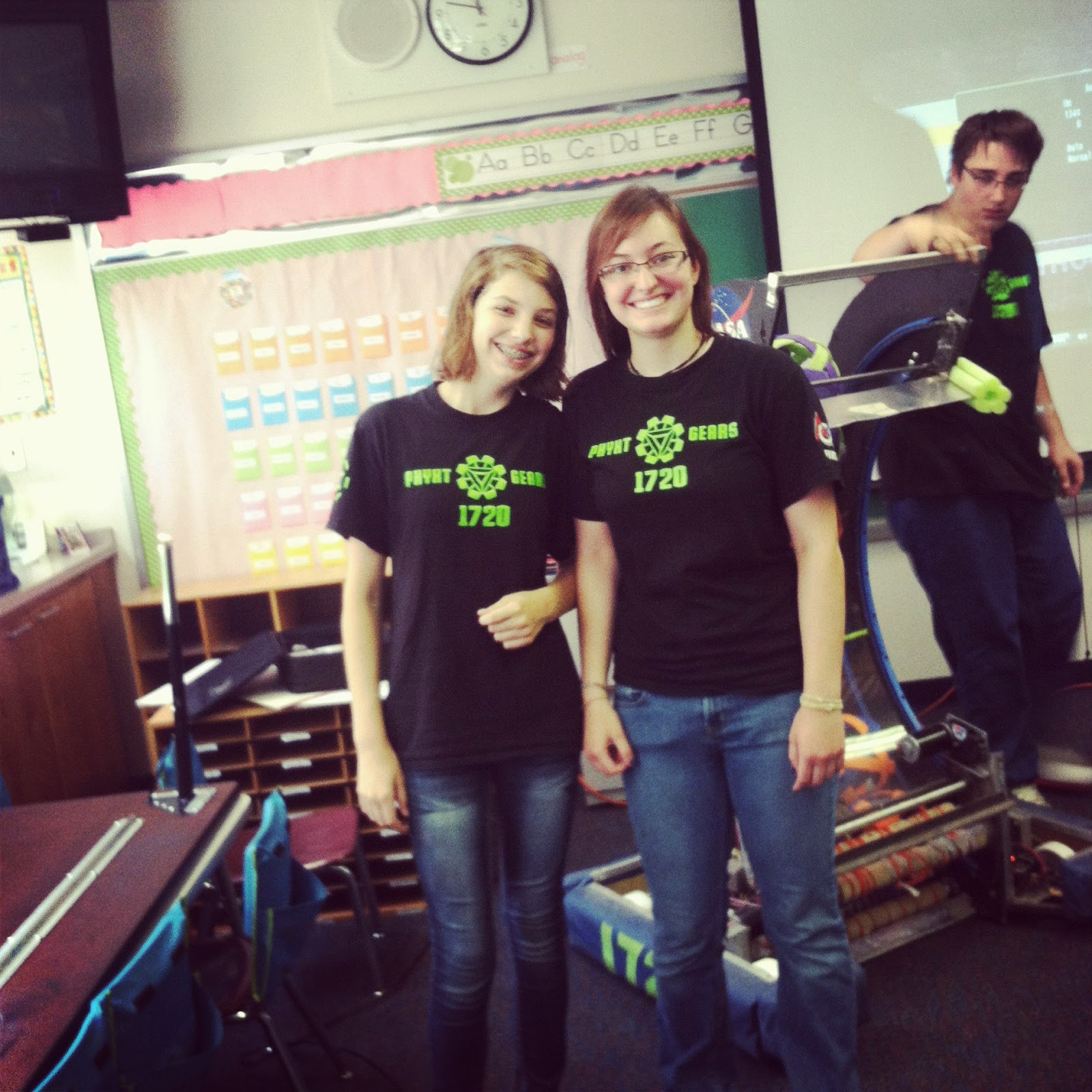 We showcased a couple of our own FRC robots, passed around parts (such as the mecanum wheels, battery, sensors) and had students assist us in driving or passing balls to our robot.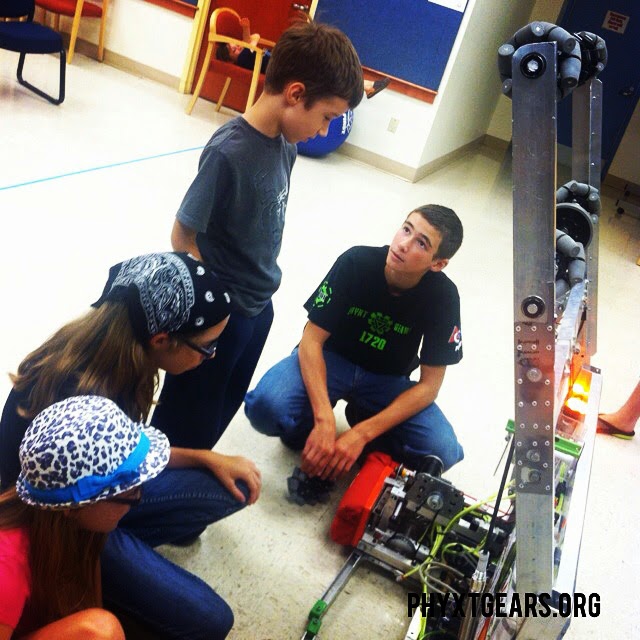 We hope we inspired the students consider learning more about robotics either through FIRST LEGO League or FIRST Robotics!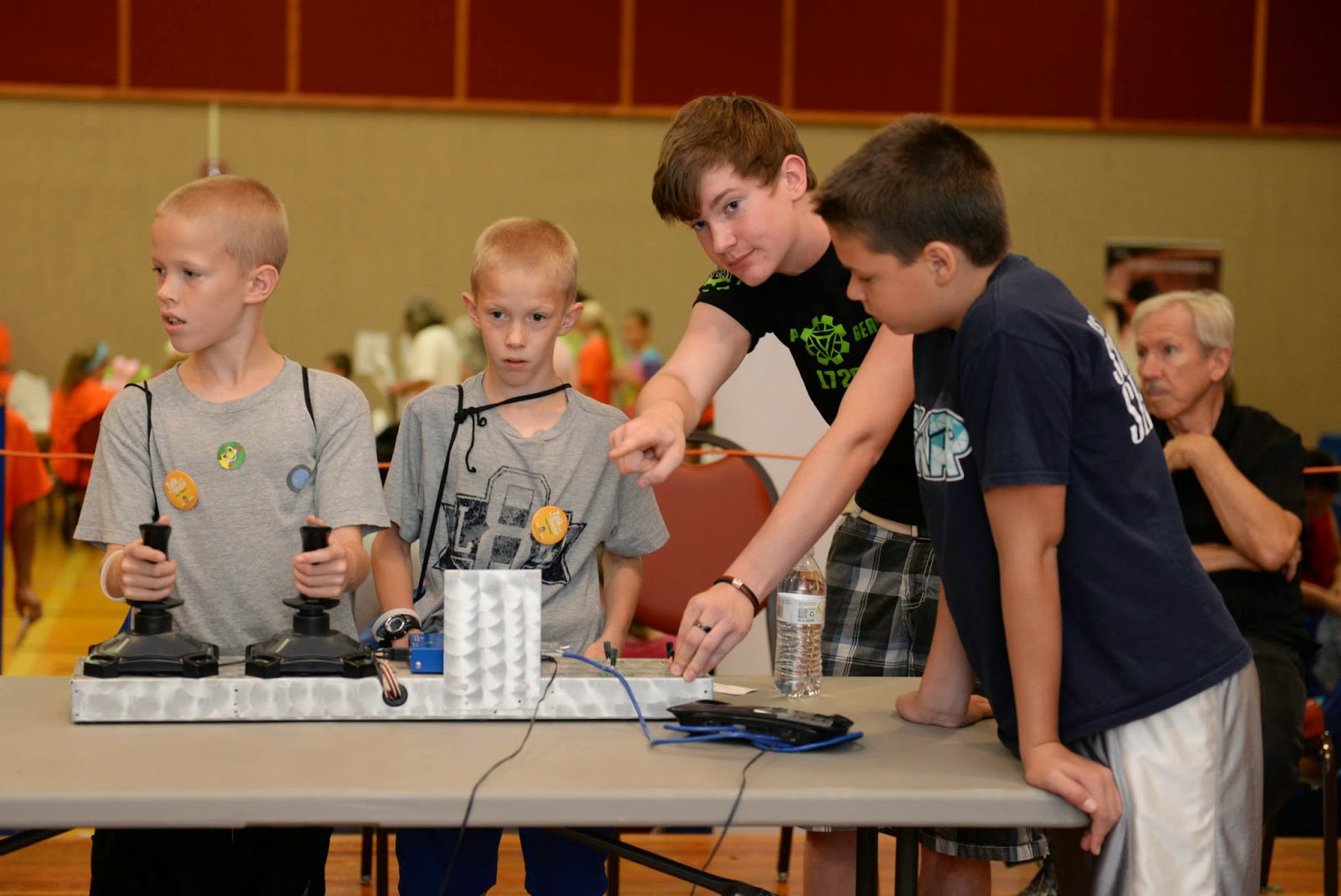 At the Meridian Fam Fest we had a booth along with an area to demo our robot. Children had fun trying to drive it!
Free Robot Coloring Sheet
Since we were talking to children of all ages, we created a coloring sheet for younger students to take home. Feel free to print it out for your own use! Click the link below.
Gearing up for our 2015 Year
This fall we will be working hard to get ready for our new 2015 robotics challenge. In the months ahead we will be doing training, recruiting and trying to find individuals and businesses who will partner with us in this new season.
You can find our sponsorship information here.
Save the date! Our annual Open House will be Tuesday, Oct. 28th
Thank you to our sponsor: