Tonight was actually more of a work day, several things were worked on and improved tonight. There has been quite a lot done for our chassis. There are wheels and motors on it now! Tim and Tyler were working on the frisbee shooter to make sure that our wheels don't wobble so much to improve our accuracy. The pick up prototype is also starting to take on more of a shape now. The CAD drawings are also looking much better as we are putting the finishing touches on our virtual robot. While making sure we have all the printed parts we need made, or at lest drawn so far. That's really about it, we are just pressing on and taking one step at a time. "You can never have to many prototypes!" – 2012 season
Jessica B.
Following Photos by Ashley and Anna ~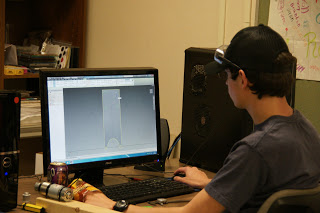 Matthew S working on CAD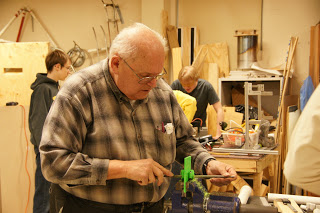 Gary filing a 3D part. *Random note, our workshop and our tools are all turning green!*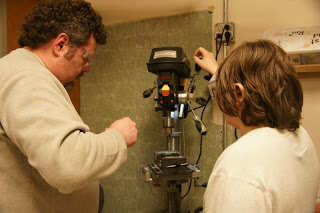 Jeremy and Zach working on green gears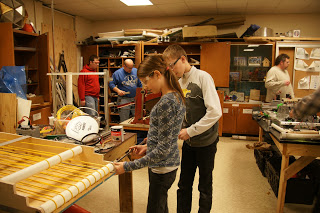 Moriah and Hunter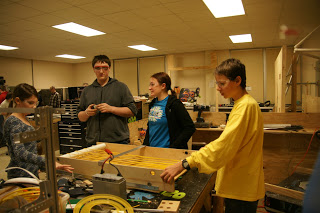 Moriah, Asher, Hannah and

Jordan

working on the lift mechanism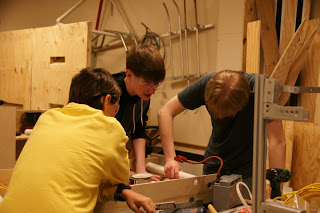 Jordan

, Jeremiah, and Ryan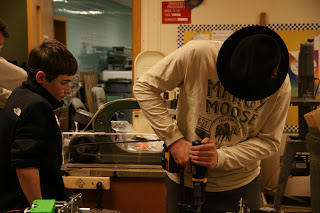 John and Matthew P.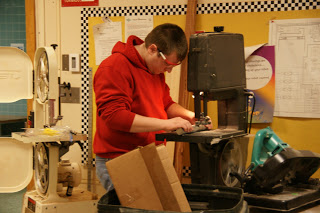 Tyler working on a piece for the shooter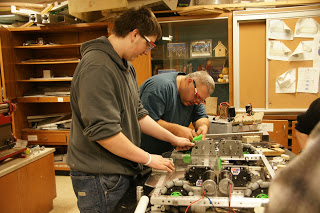 Our chassis is starting to look so much better!!! *See all those green parts!?*