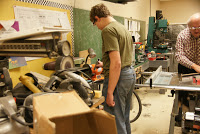 Not a lot of team members showed up today. But non the less, a lot of work got done.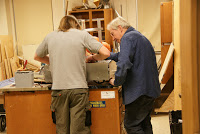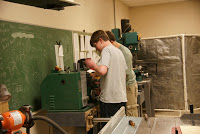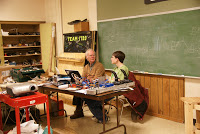 In the mechanical room: Nathan and I worked on parts for the wheels of the launcher. Dakotah and Michel welded parts for the turret and launcher system. Mike and Matthew worked on the transmissions for the robot, and on shortening the ball picker upper. Gary also helped with the ball picker upper, as well as a gimble for the turret.
In the programing room:
Paul and Andrew got a line sensor working.
Anna and Jessica started working on a hydraulic system for the robot.
Jeremiah Bennett
Mechanical Team.